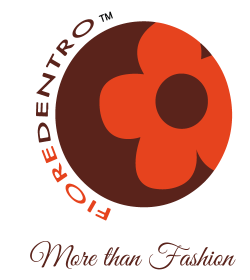 A thing of beauty is a joy forever (John Keats)
ABOUT
Fioredentro™ is a brand of jewellery and fashion accessories completely made in Italy. Founded in Turin by Mariachiara Martina – who is the brand inspiration and creator, Fioredentro™ believes in the therapeutic power of beauty, privileges the logic of "a little at a time", and tenaciously endorses the small business economy. Passionate about all that concurs to creating and spreading authentic beauty, Fioredentro ™ is not only committed to producing original creations honouring the best Italian style tradition, but also devises special initiatives designed to promote and support the local territory and its highlights.
The mission at the heart of Fioredentro's soul is to make fashion beyond fashion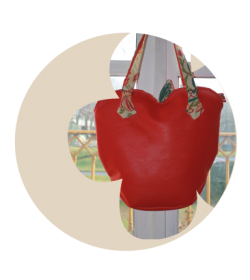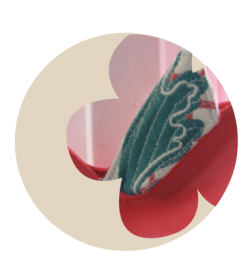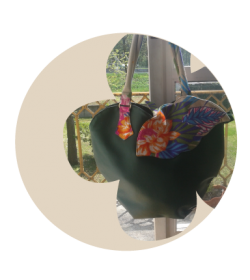 CREATIONS
or Fioredentro™, Creativity is a wonderful mean of contemplation and a time of profound regeneration: each piece is allowed all the time it needs to find its way from the mind that imagines it to the hands that make it. We produce a few pieces at a time, working noble and not so noble metals, and we explore original shapes and patterns in search of unusual and fecund contaminations. Most of all, we listen. We listen a lot: to the powerful silence of inspiration, or to the wishes of those who come to visit us.

Bracelet - brass and fine damask fabric. 25, - €

RiQuadro - Swarovski crystal on brass and copper hand-made layers. SOLD

Nido - Swarovski crystals, hand-made copper and 925 silver details. SOLD

Josephine - Swarovski, exclusive Italian trimming, silver 925. 55,- €

Foglie - Swarovski pearls and fine 925 silver leaves. 55,- €

Includo - Swarovski inserted in 925 silver wire . 80,- €

Heart - Plate pendant covered by special braided border, silk-shantung cord. Single piece. 55, - €
SPECIAL EVENTS
We generate fashion beyond fashion through seminars, workshops, events and special experiences, on the constant search and towards the gratifying discovery of the transformative power of beauty. We imagine, investigate and bring to life opportunities devoted to find the right space and time for beauty to emerge as a champion of hope and rebirth.

For more info and/or proposals, contact us!
Fioredentro TM
Via Monte Tabor,30 – 10156 Torino – Italia
Mobile: +39 3486532707
E-mail: info@fioredentro.com